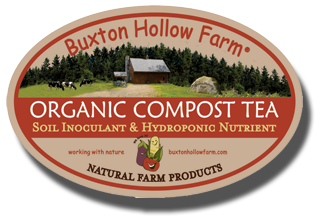 Frequently Asked Questions
Can you drink the compost tea?
This is one of our most common questions.  We do not recommend consuming the Compost Tea Recipe.
Is your Organic Compost Tea Blend harmful to spray on herbs and vegetables that are to be consumed?
It is not harmful in anyway to consume any fruit, flower, or vegetable that has been grown or sprayed with the Compost Tea Recipe.
Do I need to PH the Compost Tea Solution before use?
Our compost tea solution would only need PH adjustment if it were used in a hydroponic or aeroponic setting.
Will your Organic Compost Tea Blend burn my plants if I use too much of it?
The Compost Tea Recipe WILL NOT burn your plants.  The more beneficial organisms in the soil lead to your plants growing  bigger fruits and increased flower production. You cannot overuse our product.
Can I use your Compost Tea in conjunction with other nutrients?
Our Compost Tea Recipe can be used as a standalone nutrient or in conjunction with other synthetic or organic nutrients.  Our Compost Tea increases the efficiency of other added nutrients by breaking them down into an available form for your plant to use.
Does your Compost Tea smell badly?
The Compost Tea when brewed with oxygen will then have a rich, earthly smell, like duff from under trees and shrubs.
Do I have to leave the Compost Tea Brewer plugged in all the time?
Yes, while brewing the tea we recommend that you constantly aerate the solution. The solution will last in the brewer for about 30 days as long as it remains plugged in.
Can I reuse the tea bag?
The tea bag is designed to make a 10 gallon solution.  When brewed in our 5 gallon Compost Tea Pot, you can reuse the bag once.
Can you tell me a little more about what is in the burlap bag?
Our Compost Tea Bags contain a special recipe with include specifically aged compost, North American Sea Kelp, peat moss, and dark brown sugar.  Each ingredient is individually listed by O. M. R. I.  for complete organic traceability.  
What is O.M.R.I.?
The Organic Materials Review Institute (OMRI) supports organic integrity by providing organic certifiers, growers, manufacturers, and suppliers an independent review of products intended for use in certified organic production, handling, and processing. OMRI is a 501(c)3 nonprofit organization founded in 1997. When companies apply, OMRI reviews their products against the organic standards. Acceptable products are OMRI Listed® and appear on the OMRI Products List© or OMRI Canada Products List©.
Can I spray my lawn with your compost tea?
Yes, our Compost Tea Recipe yields phenomenal results  for lawn care by restoring the beneficial organisms and minerals in the soil and by breaking down any harmful chemicals that may have been previously used. 
BUXTON HOLLOW FARM - COMPOST TEA
Organic Gardening Products