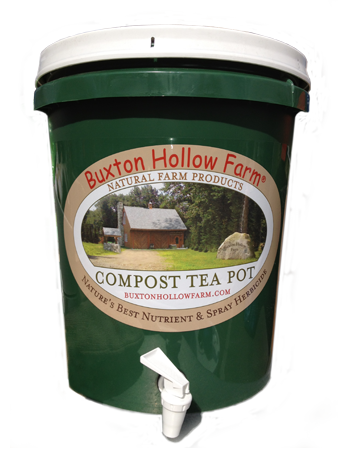 Create the optimum environment
for thriving plant growth.
Best Organic Nutrient & Foliar Spray
Organic
COMPOST TEA
LEARN MORE ABOUT COMPOST TEA
Grow naturally healthy grass & lawn.
Naturally increase your yields & quality.
Soil nutrient & foliar spray.
Fruits & Vegetables
Plants & Flowers
Lawn & Grass
Buxton Hollow Farm® continues an 18th century sustainable farming tradition providing

natural & organic farm products

to the health conscious and environmentally friendly grower.
The Buxton Hollow Farm® Compost Tea Bag and Buxton Hollow Farm® Compost Tea Pot create an aerated compost tea.
For hundreds of years this concept has created optimum levels of food and oxygen to promote growth and reproduction of the microherd (a collection of microbes, bacteria, nematodes and fungi) in the compost allowing it to break down organic material.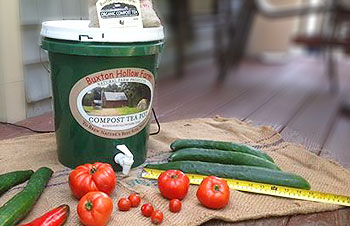 "Great group of folks, and well, I am a believer! Last season a group of early girl tomato plants produced an average of ten with compost tea, & just four with water. I have yet to have mold and the vegetable production is outstanding. Its safe and healthy and the vegetables DO NOT lose that fresh garden taste. I could go on and on. Thanks Buxton Hollow."
-Bob Jalette
Compost Tea's Functional Applications
Organic Gardening Products